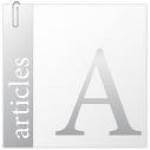 Your question involving whether to trade or sell your business is often a difficult one in particular. It can be without hesitation, the most significant financial transaction you'll ever make. Yet every single successful company leader must deal with it sooner or later.
There are generally several items to consider when making a sale of your business:
When will be the right time for it to sell?
It's imperative that you take note of what's occurring within your business and sector. For an excellent sale, you plus your business have to be ready. Your business must be properly managed so you are able to demonstrate your current company's fiscal capability. If you need to sell your business by a particular date and time, make sure you allot ample time while selling an enterprise is a problematic process that generally takes more time than you would expect.
Look at your potential consumers
This might include competition, buyers, vendors, companies, long-term personnel or you may have family members who wish to take on the business. Generally it can be someone from over and above your group of friends of effect and may have a higher influence. A very good intermediary is capable of doing a suitable search all of which will aid you in determining who would be the best acquirer and suggest a deal that will be the most beneficial for you.
Make sure to keep records updated
You want your hard work to pay off in your sale, so ensure you have latest, detailed records that supply an audit-able assessment in the company's budget, and potential projections for the future.
Ascertain your business price
A business' value depends on a compilation of factors for example the company's income, earnings, functionality, market prospect, personnel, total book price and good market substitution value involving equivalent functioning assets. But it can be influenced by simply intangible assets much like the company's impression, reputation along with goodwill.
Seek the help of a specialist
Regardless of your respective background, you must still seek out professional suggestions. It is important that you use the skills of a professional rather than trying to sell the business by yourself. There are going to be many fiscal, legal along with tax conditions that will likely need to be resolved before the sale of the business is made. This will help you continue implementing normal day by day business operations to hold your business continuity and to move it forward.
Many brokers as well as intermediaries are generally skilled in the operation of selling an enterprise. They are most often paid by the seller because of their services. The key factor is a great experienced crew of advisors in the sales course of action. This team includes an organization broker/intermediary, accountant, and lawyer who may have wide experience inside the course of action.
Never forget that selling an enterprise generally is a one occasion event. Preparation is often a key to your successful sale made. Be sure you already know the course of action involved.
# # #
If you would like to discuss with us about your acquisition or about selling your Business, please click the link below to contact us.
For Buyer>> BUSINESS BUYER INFORMATION FORM
For Seller>> BUSINESS SELLER CONTACT FORM
# # # # # # #