>> Join Our Brokerage
Business Brokers Wanted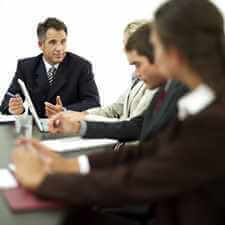 Attention 'Ontario Registrants'!

ProClient Brokers Inc., Brokerage is looking for Ontario Registrants to join it's team of Business Brokers in Toronto Area & Ontario. You could be ideal candidate if:
You have previous business experience
You would like to work with a competent and proactive brokers team\
You have a positive attitude and desire for success.
You are licensed with 'RECO' (Real Estate Council of Ontario)
You are willing and/or have excellent sales skills.
You believe and understand that your remuneration is directly dependent on your own efforts
You live and work in Ontario.
You are interested in business broker as a career
Business Brokerage industry rewards brokers who are passionate and motivated to succeed.
This opportunity is primarily directed at Ontario registrants interested in expanding their client base and income in business brokerage industry. We at 'ProClient Brokers' introduce you to:
    Importance & effective use of financial statements in business sales
    Valuing and pricing a business for sale.
    Generating lead, prospecting and listing a business.
    Successfully market, sell and close the deal.
If you think you fulfill most of the above requirements and this career is right for you, please contact us to arrange a confidential interview.
#   #   #
#   #   #
Brokerage Support & Training
Support: Training, Buyer prospecting, Seller prospecting, Documentation, Ongoing Advice, Marketing, Closings
Training: Securing listings, Selling a business, Valuing for pricing a business for sale, Working with sellers, Working with buyers
#   #   #
# # # # # # #